New moons, blue moons and seeing Red Stars
Liverpool supporter
s around the world rejoiced on 6 November as astronomers confirmed the existence of two new moons orbiting within jumping distance of Earth's atmosphere. These dusty, hidden satellites, dubbed the Kordylewski Clouds, were first spotted in the 1960s.
As a measure of how difficult it had been to spot these Moon-sized giants against the darkness of space since then, scientists yesterday also spotted a 13.5 billion-year-old star in our own Milky Way, that would have been born around the time of the Big Bang itself. Pro-tip: you need to look way back in time to glimpse such ancient aliens.
Kordylewski clouds exists in regions L4 and L5. Photo courtsey https://en.wikipedia.org/wiki/Kordylewski_cloud#/media/File:Lagrange_points_Earth_vs_Moon.jpg
But these shy titans were easier to detect than an ounce of mettle among the Liverpool players who fell to a spectacularly mediocre Red Star Belgrade team in the fourth round Champions League tie in Serbia. So we rejoiced the astronomical home runs, because at least something cool happened on Tuesday.
LFC manager extraordinaire Jurgen Klopp von Schwarzwald ran out of fingers to count the reasons his charges choked in the heavy Beograd atmosphere. Klopp was seeing stars after the second goal went in, and was decisive at half-time, hooking the tense Daniel Sturridge and undercooked Trent Alexander-Arnold.
Captain James Milner dropped back alongside Georginio Wijnaldum in a double-pivot, with Adam Lallana moving from number eight to ten. The change seemed to work, as after the break, Liverpool played on the front foot and took the game to their rivals in a desperate push to salvage the game.
Was it that desperate, though?
Instead of whipping out the battering ram and Terminator shades, Milner and co politely knocked on the door until it was time to turn home. They pinned Red Star back, sure, but the Belgradians happily slurped up the lemon and herb-drizzled pressure without so much as leaving the sofa.
Liverpool's fightback was more reproachful whimper than fierce counter-flurry. Charlie bit by finger, but mmkay fine, whatever, grumble, sort of.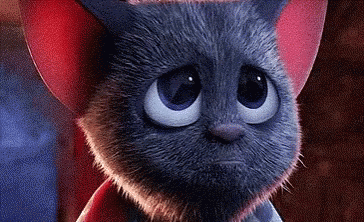 "You promised to let me win..."
Maybe Klopp's decision to leave Kosovo-born Xherdan Shaqiri was blood in the water for the home crowd. Maybe it suggested to LFC's travelling party that there was something to be afraid of.
Maybe not.
Before the match, I insisted that Klopp made a mistake with Shaqiri, and that any violence that may or may not emanate from the stands at the mere sight of Shaqiri would be the fault of those perpetrating the violence. I am since evaluating that stance, and may one day come round to accept Klopp's stated reason of not wanting sideshows.
Shaqiri was missed, though. Liverpool's midfield was ill-at-ease stringing together any meaningful phase of play in the first half. Links with the forwards were limited to long balls for a double-teamed Salah to run onto. In the second half, Mane's switch to the right gave us the extra dimension of passing out to him and Gomez, only for the ball to be returned infield where hungry Red Stars pounced on the receiver.
The Swiss international might not have made any difference at all, but with Lallana still finding rhythm after an toddler's lifetime out of action, Liverpool had nobody who could hold the ball in midfield, take it up a few paces and draw some defenders away from the forwards. It was like watching Newton's third law of motion. Every time we tried to get the ball forward, it bounced straight back. Nobody put their Spartan faces on.
Naby Keita was lashed to the bench, a sensible move given his recent return from a hamstring injury. Keita is the obvious choice for bringing the ball into the final third and disrupting defensive lines. But last night's match hinted at a paradigm shift for many Red fans.
Is Liverpool's new found depth a myth?
I have three major strengths, and they both involve mathematics.
My numerical numbnuttery notwithstanding, let's do some counting. Last year, we started the season with Philippe Coutinho, Emre Can, Ragnar Klavan, Loris Karius and Alex Oxlade-Chamberlain. At the time, media and fans identified quality depth as the squad's key weakness, outside of a defence many, somewhat harshly, mistrusted.
The lack of depth was exposed towards the end of last season when Liverpool were forced to prioritise the Champions League run over the Premier League, while quietly sighing in relief at being dumped early from the cups.
Fast-forward to the beginning of this season, and the first four have left while El Ox is sadly stricken for this season at least.
Klopp and co brought in Naby Keita, Fabinho, Virgil Van Dijk, Alisson Becker and Xherdan Shaqiri.
It doesn't take a mathematical prodigy like me to notice that numerically, LFC's squad is pretty much the same. The quality in the first team is better, yes, but numerically, departing first-teamers were simply replaced. Let's not forget that Raggy was a regular for months until he got injured on the eve of Van Dijk's heralded arrival.
The emergence of El Oxo Magnifico stemmed the bleeding after Barcelona ripped Coutinho from Liverpool's bosom. After Ox got injured, Klopp brought in Shaqiri as cover for the forwards, and wanted a proper playmaker, Nabil Fekir, as well.
For all intents and purposes, Keita replaced Coutinho, Fabinho replaced Can, Alisson replaced Karius and VVD replaced Klavan.
Keita, though, is strongest in a double-pivot, while Coutinho was the magician in attack. As much as Can split opinion since reports emerged that he might not sign a new contract with the Reds, he was a critical part of Klopp's best team, and played the second-most minutes until his injury in the last couple of months of last season, when Milner overtook him in his absence.
Can's driving runs, occasional brilliance and menacing defence were the foundation of some big wins, notably against Manchester City. I would argue that we haven't replaced that skill-set, with Fabinho more of a traditional number six, while Can probably still doesn't know if he's a six or an eight. He frustrated many for a variety of reasons, and faultless he was not, but he was certainly a valuable member of the team under Klopp and we could have used his chutzpah in some big games this season.
Time will tell whether Klopp opts for a deeper-lying creative midfielder like PSG's sublime Adrien Rabiot or a pure attacker like Fekir.
That leaves the question of depth upfront. With Shaqiri playing his best football at number ten, who covers for Mohamed Salah, Sadio Mane and Roberto Firmino? Klopp has Sturridge and Divock Origi in reserve, and while there's nothing wrong with Sturridge's talent, asking his body to lead the line for two or three full matches in a row is like navigating an iceberg patch in the dark.
Origi's had his moments in red, but that injury against Everton seems to have robbed him of his mojo. Even if Origi was living up to his hype, it still leaves us numerically short compared to the talent that City, Chelsea, Arsenal, Spurs and even Manchester United can muster. Lucas Moura and Anthony Martial on the bench, anyone? "I'd settle for Ousmane Dembele," he grinned cheekily.
If anything, our squad is still incomplete.
Were Liverpool really favourites this season?
Jose Mourinho's quirks
aside, the media did us no favours by hyping expectations for the 2018/2019 season.
After nearly winning the Champions League and finishing second in the Premier League, plus being the only team to have the measure of Manchester City, the new signings were supposed to propel us to the next level, which presumably meant winning the title.
Wait - we finished fourth, and it was an almighty scrap to secure it in the last weeks as the team's league form dipped in the lead-up to Kiev. No doubt Liverpool were the second best team in the country last term, but for all our blistering play, we could 'only' muster fourth. Granted, we were terribly unlucky with refereeing decisions, but we've had our fair share of good luck this season already.
Pundits and supporters grossly underestimated Chelsea and Arsenal in particular. The Premier League is even tougher this year than it was last time, with more teams vying for the top four. Any other year, we'd be doodling Klopp doodles in our notebooks at work after 27 points out of 33, but with City and Chelsea having done slightly better (faints) our masterpiece is displayed against a more unflattering backdrop than it should be.
In pre-season, Klopp was asked about Liverpool's title chances, and he subtly tried to temper expectations.
"We are still Rocky Balboa and not Ivan Drago," he cautioned.
Klopp also wryly pointed out that after signing Riyadh Mahrez, 100-point City were not any weaker this season. Leroy Sane can't even get off their bench.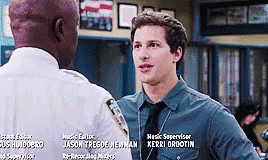 Is progress enough?
This is where I put on my anti-lynch suit. Finishing in a Champions League spot for the third season running in an en even tougher league than last season would represent real progress.
Salah was out of nick since the second leg against Roma, and that was before his injury and the World Cup shenanigans. The entire squad also suffered the psychological blow of losing the Champions League final, and these guys are not serial winners so the loss must have hurt badly. Only Klopp, VVD and Milner have won anything of note, and it can't be easy for them to simply pick up their best form this season. Add a shortened break and pre-season for many of the regulars and it's a recipe for a slow start.
That said, Klopp's selection against Arsenal and Red Star are different to what I would have gone for. He sees them train every day and knows their fitness and form, of course, but my instinct would have been to retain the Fabinho-Gini axis in what was a must-win game.
At some point, the players must take responsibility, too. Basic passes and shots are being misplaced regularly, and while tactics might be playing a role, the men on the field must partly shoulder the blame.
Let's celebrate the consistent results, hope for reinforcements and try not to be too upset if we don't win a trophy this season. Gutting as that would be, progress would be enough.